Samosa, does it need any introduction? I don't think so! Because samosa is so so common in India (you literally get samosa and tea/chai at every other street corner), I always considered it to be a quintessential Indian delicacy.
Aloo Samosa is the most popular snack back home. I specially like the crispy and less spicy version!
One of few advantages of COVID-19 quarantine have been the amount of time I have been getting in the kitchen. This weekend I tried my hand at making Aloo/potatoes Samosa in my kitchen!
So, here is my simplified version of Aloo Samosa recipe!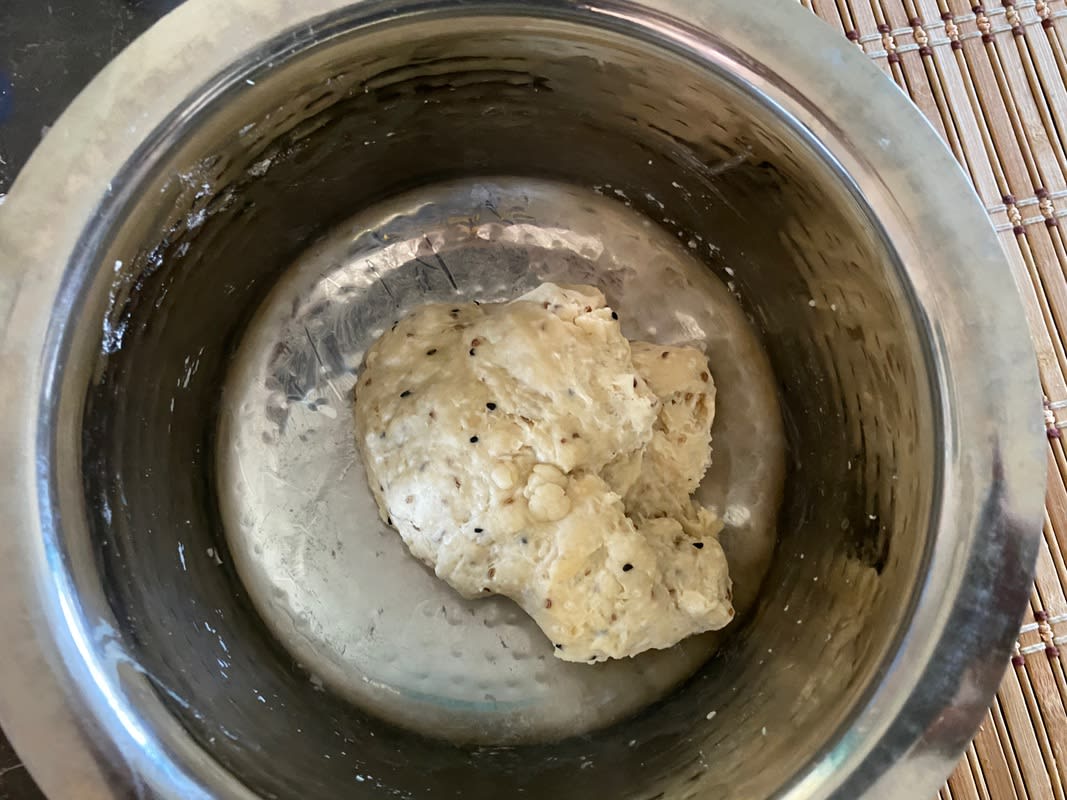 Dough for Samosas
2 cups all purpose flour (Maida)
1 teaspoon Ajwain (carom seeds)
1/4 teaspoon salt
5 tablespoons vegetable oil
water to knead the dough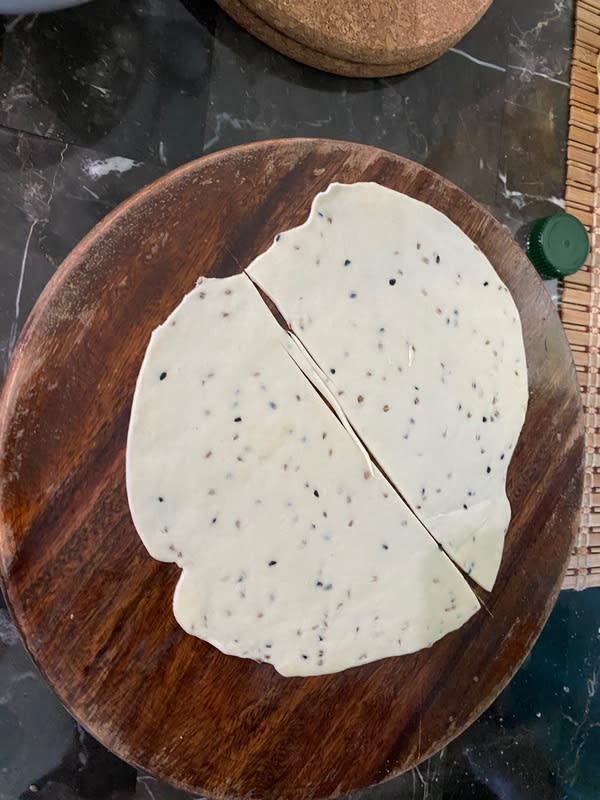 Preparing Samosas Shape!
3-4 medium potatoes 500-550 grams
2 tablespoons oil
1 teaspoon cumin seeds
1 teaspoon fennel seeds
2 teaspoons crushed coriander seeds
1 teaspoon finely chopped ginger
1/2 cup frozen green peas
1 teaspoon coriander powder
Salt to taste
1/2 cup Peanuts optional
2-3 cups of Vegetable oil for frying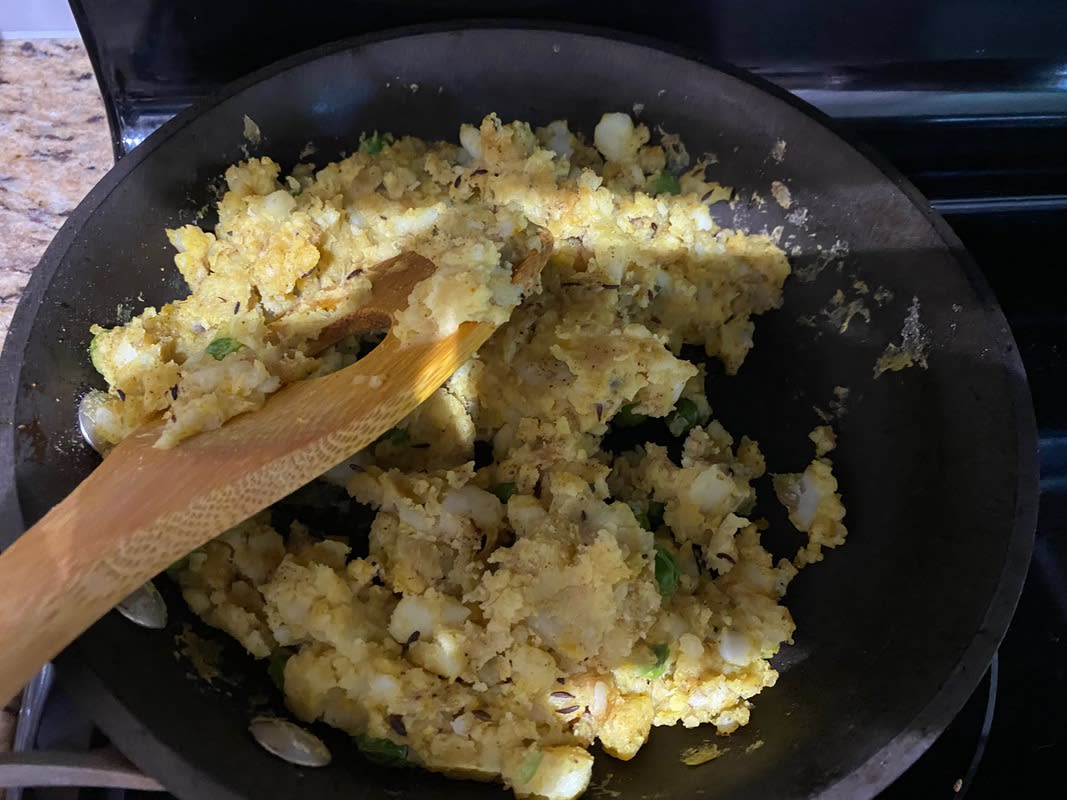 Samosas Filling!
To a large bowl, add flour, ajwain (carom seeds), salt and mix well
Add water, half cup at first and then a table spoon at a time
Kneed until you have a very stiff dough.
Make sure that the dough is very stiff and not soft.
Cover the dough and set aside while you make the filling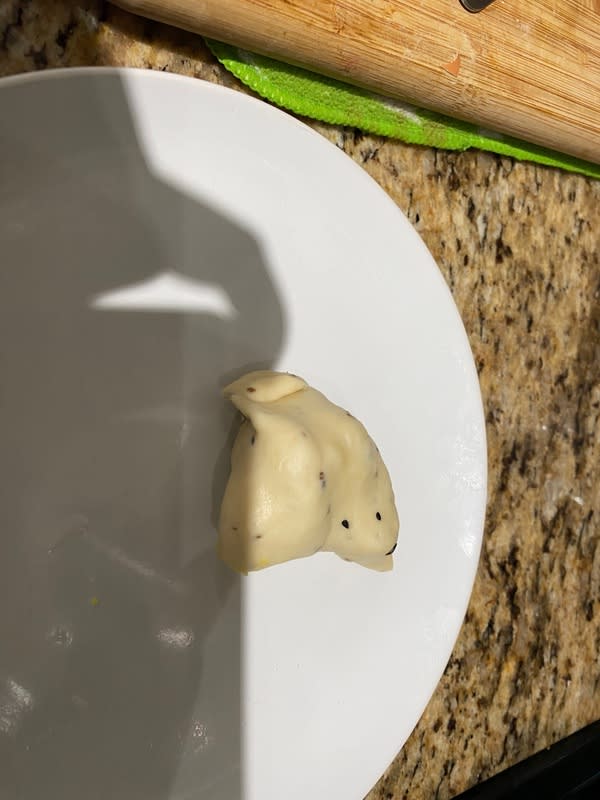 Samosas Ready to Fry!
Boil potatoes until they are soft, for roughly 12-15 minutes
Crumble the potatoes with your fingers so you have a few lumps
Heat the oil, add cumin seeds and, as they start to brown, add the ginger
Saute the ginger for 30 seconds, and then add rest of the spices, stir to mix
Add peanuts, if using them!
Add potatoes, and peas and stir-fry until the peas are tender and the mixture is very dry, about two to three minutes
Add salt to taste
Turn off the heat and let the filling cool slightly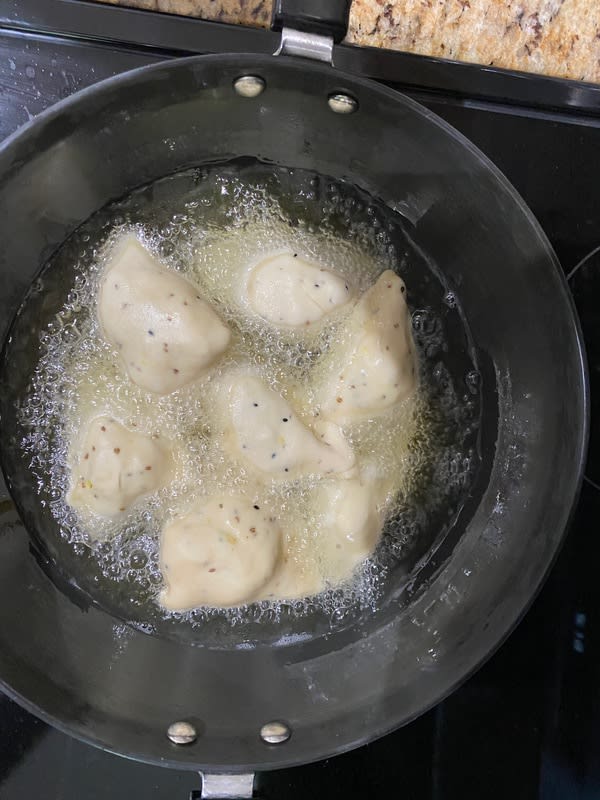 Frying!
Divide the dough into 7-8 equal balls.
Roll out each ball into an oval, about 6 inches long and 4 inches wide. Use some oil to coat the countertop if needed to keep the dough from sticking.
Using a pizza cutter, cut across the long side of the oval to create two semi-circular pieces.
Coat the edges of each semi-circle with water.
Pick the two corners and bring them together, edges overlapping, to form a cone. Press down on the seam to stick it.
Inside the cone, add the filling.
Seal the top of the samosa by pressing.
Repeat these for all samosas.
Now, in a wok or a frying pan, heat the vegetable oil for frying the samosas
Once the temperature reaches 300 F, drop samosas and fry until golden brown!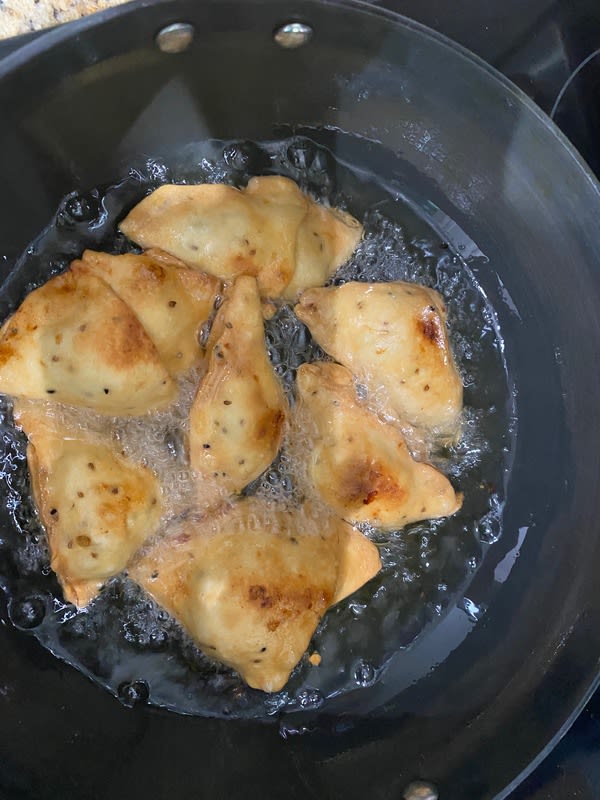 Ready to Eat Samosas!
Serve your self these with wither mango chutney or just plain ketchup! and don't forget Tea/Chai!!